Refresh

You must be a registered member for more
than 1 day before you can use our chatbox.

Hourly Damage Variances

| | |
| --- | --- |
| | Mamba : -5 |
| | Bobcat : +1 |
| | Death Adder : -4 |
Summer Month: 2 Night Weather: Clear Moon:

Wolf Page


---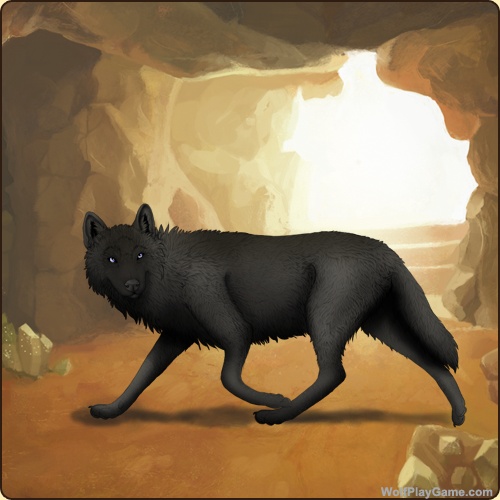 ---
→ Wolf Play is a fun game! Sign Up Now! ←
| | |
| --- | --- |
| | 2 Paws Up |
Wolf Number: 4020320
Gender: Male
Age: Deceased
Deathdate: Mar 6, 2023
Death Age: 15
Pack: The Heavens
Breeder: Easnem
Rank:
Weight: 107 Pounds
Build: Tall
Total Battle Earnings: 230
Total Mush Found: 0

Birthdate: Sep 11, 2022
Sire: Badgerfang
Dam: Paisley (G1) Rare
Mood: Content
Battle Experience: 97
Playfulness: Medium
Birth Defect: Melanism
Boost: None
Fur Type: Wavy

Offspring Count: 85
Bred This Season: 0
Total Times Bred: 40
Affinity W/Your Pack: Excellent


Talent: Empathy


Talent Count: 1
Injury: None

Sales History
Eyes: Dark Blue (Common)
Nose: Pink (Common)
Base Coat: Pietersite (Common)
Leg Type: Medium
Leg Color: None

Muzzle Type: None
Muzzle Color: Cream

Speckle Type: Half
Speckle Color: None
Ear Edges Type: Full
Ear Edges Color: None

Rarity Score: 7
Biography
When I started playing this game in around 2016 I believe I had a Mela named Lupus with green eyes. He was my most favorite project that I never got to finish. Im definitely going to finish it now, this year.

Lupus is a character out of Baldar and Mink, or so thats what he thought. When Rune finally got a hold of the fact that there was still one pup left from his beloved mate whom had left him then got killed (by Rune himself. He beheaded the whole pack) he went on a trip to get Lupus, not to hurt him but to bring him home. Lupus was forced to challenge Rune but didnt go through with it, but Rune was still killed, by his own mate. Lupus wore the feathers from Rune and his mom.

Kill your brother in flight with respect, if you lose your feathers when you die youll be stuck on the ground forever.

Breeding Info
N/A




Personality
N/A

Preferences
N/A

Special Skills
N/A



Total Character Points: 635

Here is a list of creatures this wolf has defeated.



Squirrel
31

Rabbit
38

Red Fox
9

Badger
16

Undead Brad
2

Undead Larry
1