Hourly Damage Variances

| | |
| --- | --- |
| | Leopard : +4 |
| | Red Fox : -3 |
| | Badger : 0 |
Season: Spring Month: 3 Weather: Heavy Rain Moon:

| | |
| --- | --- |
| Time Of Day: Night | |

Wolf Page


---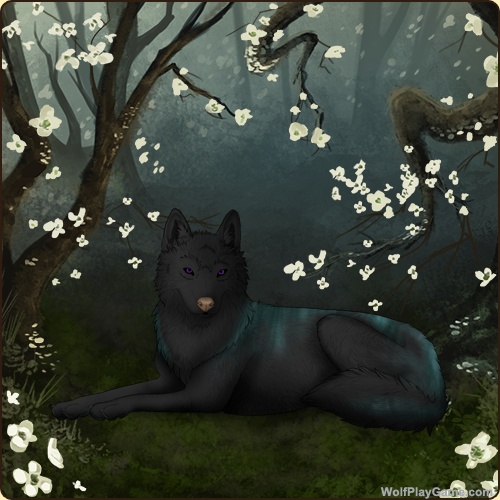 ---

Wolf Play is a fun game! Sign Up Now!


| | |
| --- | --- |
| | 3 Paws Up |
Wolf Number: 2667999
Gender: Female
Age: 7
Pack: ☾Dawn Moon
Breeder: Blood Fighters Xxx
Rank: Alpha Female
Weight: 107 Pounds
Total Battle Earnings: 2508
Total Mush Found: 0

Birthdate: Dec 15, 2019
Sire: Unknown
Dam: Unknown
Mood: Content
Battle Experience: 952
Playfulness: Medium
Birth Defect: None
Boost: Savvy Insight

Offspring Count: 9
Bred This Year: 1
Total Times Bred: 4
Pregnant by Sparking Fire
Hours Pregnant: 12
Affinity W/Your Pack: Good


Talent: Maternal


Talent Count: 1
Injury: None
Sales History
Eyes: Amethyst (Rare)
Nose: Dark Liver (Common)
Inner Ears: None
Base Coat: Dark Botanic Quartzite (Uncommon)
Leg Type: Paws
Leg Color: None

Head Type: Frontal
Head Color: None
Tail Type: Two Rings

Ear Edges Type: Full
Ear Edges Color: None

Rarity Score: 25
Biography
N/A
Personality
Eclipse glared at Coyote Laughter. The Alpha Queen wasn't even related to Dark Fate.

Preferences
sometimes i wish that Dark Botanic Quartzite wernt uncommon so i had a better chance at breeding it...

Special Skills
N/A



Total Character Points: 741

Here is a list of creatures this wolf has defeated.



Squirrel
299

Rabbit
297

Pheasant
58

Deer
21

Red Fox
87

Badger
82

Boar
46

Wolverine
34

Coyote
2

Grey Fox
1

Javelina
2

Pika
6

Ibex
1

Grizzly Bear
1

Red Fox
14

Krampus
1
Import This Wolf Into The Custom Maker
Copy Wolf Image