Season: Summer &nbsp Month: 2 &nbsp Weather: Sunny
Time Of Day: Night




Wolf Play is an exciting new online Wolf game blending roleplay elements with SIM game features.

Embrace pack life as you assemble your pack, breed your wolves, hunt for food, gain and protect your territory. Battle other packs and NPC creatures as you explore your world.

Develop your wolves into unique individuals and roleplay them with other members. The way you build your wolves' characters influence how they interact with the world around them.




Stats

| | | |
| --- | --- | --- |
| Online Now | | 132 |
| Packs | | 16189 |
| Wolves | | 85050 |
| Pups | | 4141 |
| Born Today | | 1744 |
Screenshots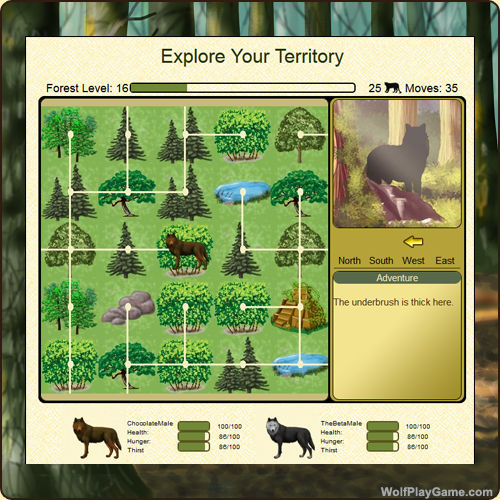 | | |
| --- | --- |
| Pup | Battle |
---

Visit our sister games: