Hourly Damage Variances

| | |
| --- | --- |
| | Grizzly Bear : +2 |
| | Rattlesnake : +4 |
| | Bobcat : -4 |
Season: Winter Month: 1 Weather: Light Snow Moon:
Time Of Day: Night

Wolf Page


---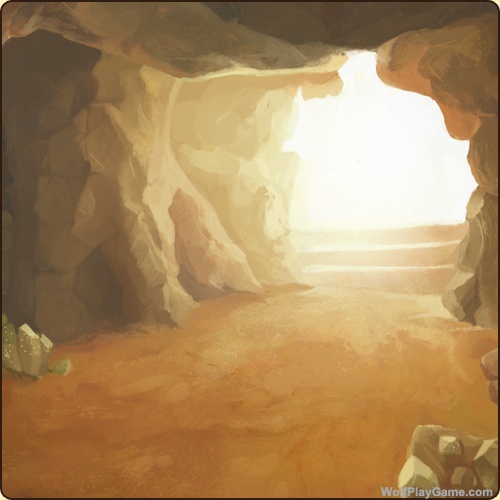 ---

Wolf Play is a fun game! Sign Up Now!


| | |
| --- | --- |
| | 0 Paws Up |
Wolf Number: 1776915
Gender: Female
Age: Deceased
Deathdate: Dec 17, 2018
Death Age: 19
Pack: The Heavens
Breeder: Vox Nihili
Rank:
Weight: 138 Pounds
Total Battle Earnings: 46929
Total Mush Found: 13100

Birthdate: May 12, 2018
Sire: Justice 113R 25T CL 2G
Dam: C'est Un Rêve
Mood: Content
Battle Experience: 7821
Playfulness: High
Birth Defect: None
Boost: Divine Health

Offspring Count: 24
Bred This Year: 1
Total Times Bred: 8
Affinity W/Your Pack: Bad


Talent: Stealth Luck


Talent Count: 6
Injury: None
Sales History
Eyes: Dark Blue (Common)
Nose: Pink (Common)
Base Coat: Red (Common)
Leg Type: Medium
Leg Color: None

Head Type: Reverse Throat
Head Color: None
Muzzle Type: Stripe
Muzzle Color: None

Back Type: Side Splash
Back Color: White
Shoulder: Red
Okapi: Tan
Speckle Type: Full
Speckle Color: White
Ear Edges Type: Tip
Ear Edges Color: None

Rarity Score: 23
Biography
A lovely gift from Vox Nihili. Thank you so much! <3
Vox also provided the Fang Necklace and Bear Skull Cap and trained her to 525 BE. :3

Reached Death Grip on May 30, 2018, aged 2.

Reached 2000 BE on July 25, 2018, aged 7.

Reached 3000 BE on August 9, 2018, aged 8.

Reached 4000 BE on September 6, 2018, aged 11.

Reached 5000 BE on October 16, 2018, aged 14.

Earned the Top 10 Battle Wolf award on November 6, 2018, following the death of Another Medium.

Earned the Top 10 Total Battle Earnings award on November 19, 2018, aged 17.

Reached 6000 BE on November 19, 2018, aged 17.

Earned the Top 5 Battle Wolf award on November 21, 2018, aged 17.

Reached 7000 BE on December 2, 2018, aged 18.
Personality
Proud, confident and fierce, Desiderii Marginis was sent by Ostia and Northaunt, two wolves from the allied Vox Nihili pack, to help the Dreamers recover from their recent losses.
Even though she was raised in a far different environment than the one she lives in now, her flexible nature has allowed her to quickly adapt to life with her new pack. Despite her occasionally arrogant behaviour, she's a good natured wolf and had an easy time bonding with her fellow Dreamers.
Desiderii has honour and a strong sense of duty: she joined the pack with a mission and is determined to fight for the Dreamers until her last breath.

After the death of Lexus and Divine Doge, Cælestis stepped down and appointed Desiderii as the new Alpha female, a rank she kept for many years with pride. Upon the arrival of Markus and Evelyn, she, too, stepped down, having received a message from Agnes in her dreams telling her to do so not long before they came.
Despite no longer being the leader, Desiderii has kept her prestigious position on the Dream Team and is still a highly respected member of the pack.

Desiderii Marginis is a masterful bear killer and her skills are very valuable for the Dreamers; upon becoming the pack's greatest living huntress after the passing of her old friend Another Medium, she began wearing the skull of the largest bear she has slaughtered as a war trophy.

Preferences
N/A

Special Skills
♆ 23 Rarity
♆ 6 Talents
♆ Clean Heritage
♆ 4. gen
♆ Heavy Weight
♆ Boost: Divine Health
♆ Damage: 32



Total Character Points: 1897

Top 10 Battle Wolf - Desiderii Marginis
(42)
Top 5 Battle Wolf - Desiderii Marginis
(27)
Top 5 Total Battle Earnings - Desiderii Marginis
(17)
Here is a list of creatures this wolf has defeated.



Squirrel
779

Rabbit
761

Pheasant
69

Deer
94

Elk
83

Chipmunk
76

Turkey
72

Moose
92

Red Fox
550

Badger
536

Boar
292

Wolverine
299

Bobcat
243

Mountain Lion
238

Coyote
276

Brown Bear
280

Woodchuck
94

Skunk
59

Raccoon
82

Opossum
89

Hedgehog
73

Beaver
108

Armadillo
72

Ant Eater
77

Alligator
3

Big Foot
6

Baboon
94

Leopard
91

Mamba
87

Crocodile
83

Jaguar
100

Sun Bear
130

Anaconda
99

Margay
71

Death Adder
77

Capybara
90

Tapir
89

Antelope
98

Water Buffalo
13

Spider Monkey
67

Sloth
107

Okapi
22

Elephant
6

Flying Fox
74

Bongo
40

Bandicoot
71

Green Python
77

Komodo Dragon
91

Vicuna Wolf
84

Poison Dart Frog
47

Peccary
65

Coatimundi
71

Weretiger
5

Bengal Tiger
95

Cougar
4

Coyote
2

Grey Fox
1

Jackal
1

Black Bear
3

Spotted Hyena
2

Bobcat
2

Pronghorn
1

Javelina
1

Longhorn Cattle
2

Bison
1

Bactrian Camel
1

Ibex
3

Mule Deer
6

Snowshoe Hare
5

Moose
2

Beaver
6

Mountain Goat
5

Hyrax
6

Alpaca
4

Bighorn Sheep
3

Rat
1

Elk
3

Grizzly Bear
5

Red Fox
17

Western Rattlesnake
9

Bobcat
14

Cougar
12

Jackal
8

Mojave Green Rattler
5

Leopard
3

Coyote
5

Black Bear
5

Caribou
3

Arctic Hare
2

Musk Ox
3

Rock Ptarmigan
4

Harlequin Duck
2

Snowshoe Hare
9

Reindeer
1

Puffin
2

Moose
6

Lemming
5

Polar Bear
14

Arctic Fox
16

Ermine
20

Grizzly Bear
3

Wolverine
10

Red Fox
18

Undead Bear
6

Undead Brad
13

Undead Larry
4

Yule Lad
9

Pere Fouettard
7

Krampus
9

Jolakolturin
3

Hans Trapp
8

Gryla
3

Frau Perchta
6

Belsnickel
3

Eve
9

Dip
1

Moddey Dhoo
2

Gwyligi
7

Gytrash
6

Gwyn ap Nudd
11
Import This Wolf Into The Custom Maker